So, for the first time since I started the blog, my WWE Survivor Series predictions were spot on. Every match predicted, and every match came in. Which if you started with us at Wrestlemania 29, you will guarantee to end the year in profit. Superb.
Nevertheless, we are aiming to maximise said profit! So TLC has been a bit of a damp squib build up wise, largely due to the lack of time between Survivor Series and this event. So let's see predictions, shall we?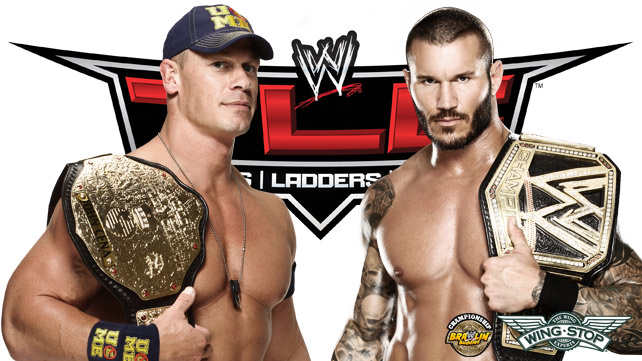 Unification Table Ladders & Chairs Match
John Cena © vs Randy Orton ©
The most surprising thing to come from the last month has been a seemingly rush towards a unified title.  It is an odd build, started right after the lacklusture Survivor Series main event, and pushed the fact that there will be a guaranteed single title holder after TLC.
I'm not totally buying it, there could be a bait & switch, but with so many screwy finishes to pay-per-views, I think they have to end the year with one champion. So who will it be?
Well, if what I've predicted happens happens, it makes sense for Orton to be champion, rather than Cena. Cena I believe isn't 100% yet, and is possibly coasting up to a major match at Wrestlemania. Can see him being a big name to eliminate in the Rumble, or maybe in the title match. He doesn't need the belt as much as Orton does, so give him the title for the time being.
However, I'm just convinced that Cena will win. The whole "give Bryan a shot" storyline could lead to some interesting developments in the run up to Mania, with Cena being an unwilling pawn to The Authority.
Prediction: John Cena win
3 on 1 Handicap Match
CM Punk vs The Shield (Roman Reigns, Seth Rollins & Dean Ambrose)
Interesting there is two 3 on 1 handicap matches on the card. With two of these matches, you can guarantee one thing – not both of them is going to be a win for the handicapped.
Of them, I reckon it is this match, with The Shield in it, to be the one that the team of 3 wins. Roman Reigns has been pushed to the moon with probably one of the most dominating singular performances in a Survivor Series match in years. As such, I can see him having a stronger performance here, maybe after Punk taking out both Rollins & Ambrose, with Reigns being protected until the end.
I don't think they are ready to split The Shield, nor do I think that they will show any major dissention yet, so I can see Roman picking up the victory against Punk. Punk doesn't need the win and a pin can really elevate Reigns.
Prediction: The Shield win
3 on 1 Handicap Match
Daniel Bryan vs The Wyatt Family
I still think that Bryan is still in the main event picture, and they're possibly building to him having his moment at Wrestlemania 30. As such, to keep him strong, I can see him going 2 for 2 in their feud with The Wyatts.
I can see Bray Wyatt being protected, and the win falling to one of Harper & Rowan. Hopefully they will continue to be strong, as I quite enjoy The Wyatts, but I think Daniel Bryan will get an impressive win on the way to The Rumble.
Prediction: Daniel Bryan Win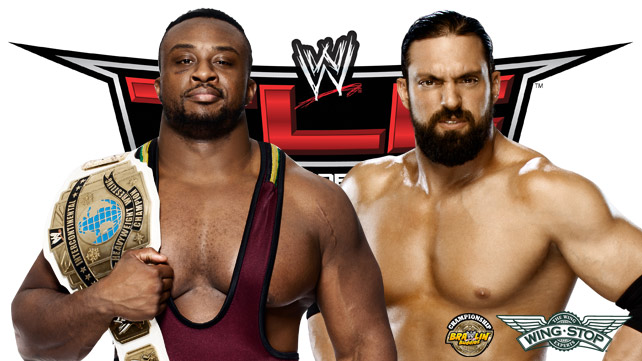 Intercontinental Championship
Big E Langston © vs Damien Sandow
A bit of a revelation recently has been Big E Langston. Not only is he Intercontiental Champion, but he has been booked relatively strongly. More so than other recent IC Champs.
His defense is against Damien Sandow, who has floundered a little bit since losing his briefcase in rather tepid fashion recently. One interesting theory which could keep titles separate was that the briefcase he "cashed in" was blank, and the blue one he didn't cash in was the one with the contract for the title shot, he could cash it in and win. If that was to happen that would be superb, but right now, I can see him losing against Big E Langston.
Prediction: Big E Langston Win
WWE Divas Championship
AJ Lee © vs Natalya
I have a feeling this could be a title change.
AJ has been pushed relatively weakly for the past few months, losing at Survivor Series, and not exactly being convincing, relying on Tamina to make her victories. Meanwhile Natalya has been the focus of the Total Divas and – on top of that – having some really great matches. Seriously. Check out her match with Paige in NXT. In fact just check out NXT.
So it isn't the usual retainments, I can see AJ losing the strap here to Natalya.
Prediction: Natalya Win
Preshow Match
Dolph Ziggler vs. Fandango
Poor Dolph Ziggler, who had a win against Cena last year, is relegated to the Pre-Show.
It's quite sad how far the Showoff has fallen since Wrestlemania, and on this hastily organised pre-show match against Fandango. Oh well, they get the payday.
As I don't think Ziggler hasn't fallen quite that far, I expect him to win this match.
Prediction: Dolph Ziggler Win
Anyway, those are my predictions, what about yours? Leave them in the comments below!