It has been an interesting month for the WWE, one that they probably they want to forget. After a dismal UK failure launch of the Network (one I have blogged about here), the UK tour saw a large amount of the crowds dismayed and letting their feelings being known. Which is ironic as the last few shows have been pretty good. Certainly not the best shows ever but it's promised a lot.
Anyway, we had a successful Hell in a Cell, so we're looking to continue our run of success, so without further ado here are our Survivor Series 2014 Predictions.

Traditional Survivor Series Match
Team Cena vs Team Authority
Actually, a main event that makes sense!
The build up of the main event has been superb, as for the last few weeks they've been building up the teams over the course of the weeks. With the re-emergence of Ryback, and which side he would join. In the end, he joined Team Cena, along with the surprising inclusion of Erick Rowan, both teams have gone through changes, and there has been stipulations added as well.
If Team Cena wins, then The Authority must disband, but if Team Authority wins, then the entire of Team Cena will be fired. With that as the stipulation, I cannot see that happen, so Team Cena I'm confident will win.
Prediction: Team Cena Wins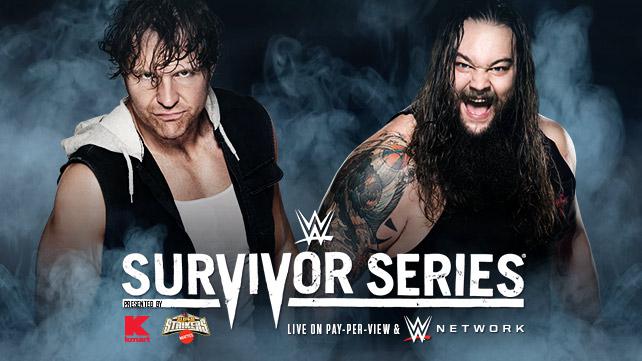 Dean Ambrose vs Bray Wyatt
So at the end of last month at Hell in the Cell, Bray Wyatt stood tall over Dean Ambrose who was laid out. This feud should've been the start of something big, but it's faltered a little bit, with Cena vs Authority taking the main line.
Both competitors need a win, but I can see Bray Wyatt winning this match, there aren't that many top line heels, so to re-establish Bray seems to be the best shot in doing so.
Prediction: Bray Wyatt Wins
WWE Divas Championship
AJ Lee (c) vs Nikki Bella
So horray! The feud between the Bellas is over, and now Nikki is feuding with AJ for the title.
It's been interesting focussing on Nikki as recently she's been solid in the ring, with a nasty finishing move, and her match with Brie was stronger than AJ's match with Paige last month.
I can see Nikki winning this. It is just short of 30 days since the last pay per view, and I feel that Nikki needs to be built up a little more before getting her comeuppance at something like the Royal Rumble. So Brie helping Nikki get the win against AJ seems the most obvious here.
Prediction: Nikki Bella Wins
Fatal 4 Way Tag Team Title Match
Goldust & Stardust (c) vs The Usos vs Los Matadores vs The Miz & Damien Mizdow
In one of those matches that have been thrown together, but could throw a title change out there is the Fatal 4 Way match for the tag titles. There are only two winers of this match, either a championship defense, or The Miz & Mizdow will win. The Miz & Mizdow have been superb and this could be a sleeper hit of a match. Giving them the title could lead to a break up at some point, but I can see a possible break up happening at The Royal Rumble (Miz get's eliminated, Mizdow doesn't want to eliminate himself, hilarity ensues), which may or may not need the titles. As such, I'm going for a Goldust & Stardust win.
Prediction: Goldust & Stardust Wins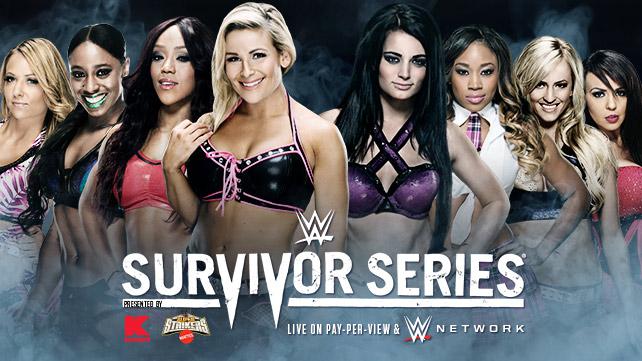 Traditional Survivor Series Match
Alicia Fox, Emma, Naomi and Natalya vs. Paige, Cameron, Layla and Summer Rae
So there's another Survivor Series match, which features the Divas. This feels that it's been quickly set up, and a bit rushed.
As a result, I can see Fox & Paige to be the focus of this match. With Nikki Bella predicted to take the title from AJ, I can see them building up a face to face her. Alicia Fox is seemingly that face.
Prediction: Alicia Fox Team Wins
Anyway, these are my predictions, what about yours? Leave your predictions in the comments!