Happy New Year Everybody! Hope everybody is okay and well rested over the festive break. This weekend is the Royal Rumble match. The build up has been…interesting with quiet trepidation that it may be the best Royal Rumble for a couple of years. Lord knows they can't be any worse than the last two years. And – you know – if it's crap, console yourself with our official drinking game.
However, being slightly unpredictable means the betting markets are quite interesting, though it makes making my predictions slightly harder. Nevertheless, without further ado, here are our Royal Rumble 2016 Predictions.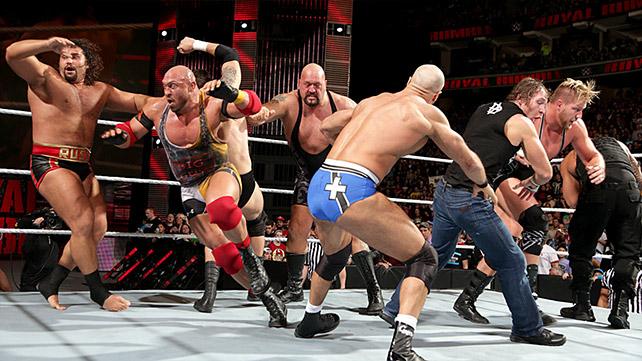 WWE World ChampionsHip Match – The ROyal Rumble
ROman Reigns (C) Enters #1
So it's One vs. All at the Royal Rumble, as Roman Reigns – who has lost a lot of momentum since TLC but is now the champion – must face 30 other men to retain the championship. He is one of the three people I think could be favourite to win.
The other favourites are Brock Lesnar (who is Brock Lesnar), and there is smart money on HHH winning to set up Wrestlemania. Outside favourites are probably Jericho & Bray Wyatt, but I think the winner will come from Roman, Lesnar and HHH.
If I would pick one, I have a funny feeling it will be HHH. It will make the most sense, with Roman screwed over somewhere along the line, setting up HHH vs Roman for the title at Wrestlemania. There are some interesting ways to go though.
Prediction: HHH Wins
Intercontinental Championship – Last Man Standing Match
Dean Ambrose (c) vs Kevin Owens
This could be the good match of the evening: Owens vs Ambrose in a Last Man Standing Match. Ambrose was a surprise last month, becoming Intercontinental Champion over Kevin Owens.
This seems like the culmination of the feud, with a Last Man Standing match generally isn't used inbetween a feud. So I can see this ending.
As a result, I can see Ambrose winning. Part of me sees him in a feud against somebody like Jericho for Wrestlemania, and push Owens – one of the strongest heels they have – as a post Mania programme possibly. I expect shenanigans though.
Prediction: Dean Ambrose Wins
WWE Tag Team Championship
The New Day (c) vs. The Usos
The New Day have had an interesting month. I think they've had their wings clipped – they were woefully overexposed in a match earlier this month, and Jericho broke Francesca: Xavier Woods' trombone.
The Usos could spring a shock here. I wouldn't be surprised. New Day have looked weaker than they have in the past few months, so I'm tempted to say that the face of the division – The Usos – get back the titles here.
Prediction: The Usos Wins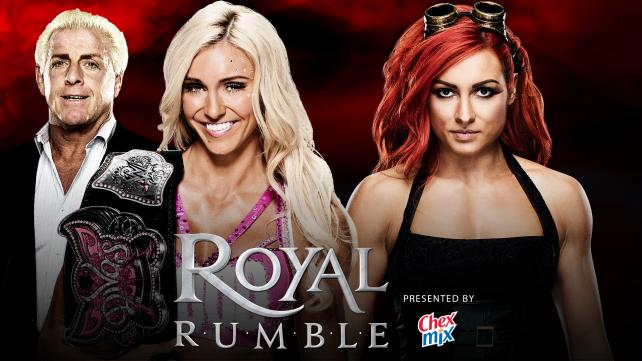 WWE Divas Championship
Charlotte (C) /W Ric Flair vs. Becky Lynch
Well the Diva's Revolution has been put back on track.
Becky Lynch has stepped out of a shadow in the past few months as being the forgotten woman in the Diva's Revolution, with Charlotte's heel turn and Paige and Sasha Banks' injury, Becky stepped up to become the number one contender, and boy has she ran with it.
Charlotte and Flair have started hitting their stride as champions, but Lynch has been holding her own in the promos department. This has been the best feud this month.
Maybe Lynch – instead of Banks may win it at Wrestlemania, though I can see Charlotte winning. Though it could end in a DQ.
Prediction: Charlotte Wins
WWE UNITED States Championship
Alberto Del Rio (c) vs. Kalisto
One of the surprises of the past month has been Kalisto's cup of coffee with the United States Championship, shocking the world beating Del Rio on a Monday Night Raw. Sadly the next day they switched it back, which curtailed Kalisto's push a bit.
Before this week, I was convinced that Kalisto may be one of the final four of the Royal Rumble. I'm not so sure now, but they seem strong with Kalisto – so I'm going for him to regain the title here.
Prediction: Kalisto Wins
Anyway, they are my predictions. What are yours? Leave your thoughts in the comments.