The stagnation continues!
WWE has been absolutely dreadful as of late, and it has shown on this site. With very little going on, I struggle to sit through the three hours of content they produce every Monday, and I just recap on Smackdown. Hopefully this will improve as we go into Survivor Series & the European Tour, but it's been poor.
However, we'll endeavour to pick the winners as usual. There's been a few interesting things, so hopefully that is reflected in this Pay Per View, otherwise I can see it being a bust. So, here's our WWE Hell in a Cell Predictions.
Hell in a Cell Match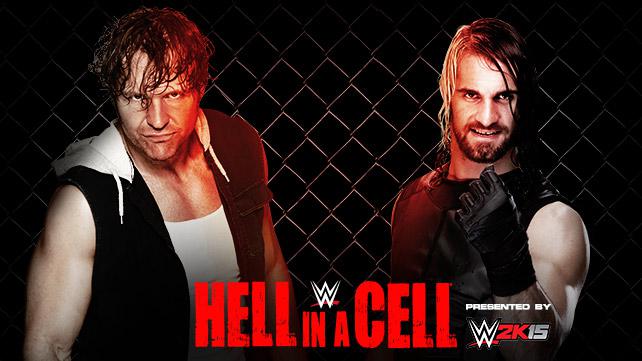 Dean Ambrose vs. Seth Rollins
This feud has been brilliant, and survived a John Cena dropping in to pollute this feud, and as a result it is quite tricky on who I think will win.
On one hand, Ambrose has been superb, and it's suggesting that there could be a Cena/Ambrose feud, so a win over Rollins to cement his main event status could be a great thing. However, Rollins needs a win to appear to be a strong main event heel. Remember, he's the holder of the Money in the Bank, and needs a strong win.
I'm going to go with a Dean Ambrose win, but expect me to change by the next blog post.
Prediction: Dean Ambrose Win
(Another) Hell in a Cell Match
John Cena vs. Randy Orton
Fun fact: this is over the 200th time these two men have fought one on one.
Yes, once again there's an Orton vs Cena match, but this has a nice backdrop to it: the sudden explosion of the popularity of Orton on the internet.
The RKO Outta Nowhere meme has been everywhere, and WWE – being WWE – will probably try and jump on the bandwagon. It'll kill it eventually, but could see Orton winning because of it.
Prediction: Orton Wins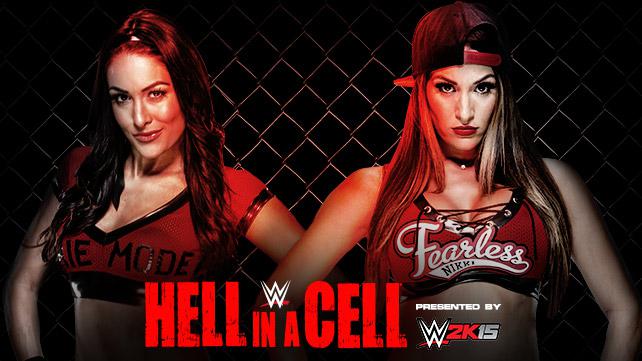 Loser Must Be The Winners' Personal Assistant
Brie Bella vs Nikki Bella
What? I mean, what?
I really don't get this stipulation. I mean it's a bit daft. Personal Assistant? Really? This seems to suggest that the feud is continuing with "hilarious" skits up until Survivor Series.
It makes sense that Nikki wins this, so that Brie can win her freedom down the line. But in all honesty, I don't care.
Prediction: Nikki Bella Wins
United States Championship Match
Sheamus (c) vs The Miz
Interesting one this, as Sheamus is doing nothing, and Miz's last title reign wasn't particularly fruitful. As such, I can see a title change, as The Miz/Mizdow have been superb recently, and really watchable.
So a title run, with some sort of schenanigans, is probably the best course of action for this. Miz to win.
Prediction: The Miz wins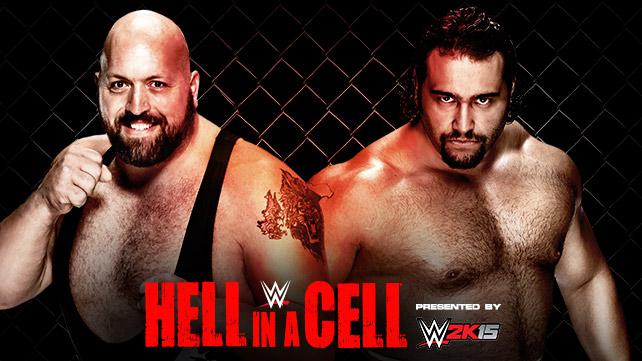 Rusev vs The Big Show
So after disposing of Mark Henry, Rusev moves onto another super heavyweight: The Big Show. Interestingly, there was a moment in this feud where Rusev feuded with The Rock, which seems to suggest that the management is high on them (Rusev & Lana). As such, I can see them sacrificing Big Show to continue Rusev's push.
Prediction: Rusev Wins
WWE Diva Championship Match
AJ Lee (c) vs Paige
So, in a "another feud continuing", sees Paige once again challenging AJ Lee for the Divas title. I cannot see a title change here, but – given time – it could be a great match.
Prediction: AJ Lee Wins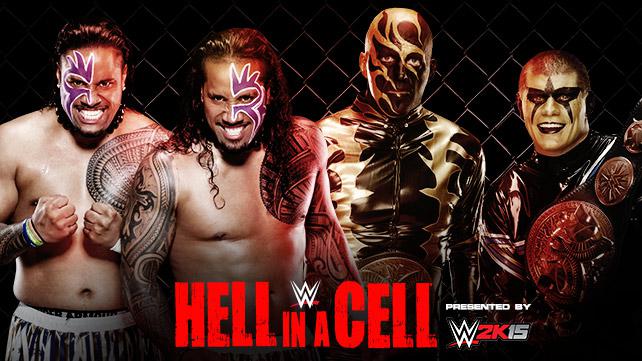 WWE Tag Team Championship
Goldust & Stardust (c) vs The Uso's
The "lets continue the same old feuds as always" continues with The Uso's once again facing The Rhodes Brothers.
Again, I cannot see a change here, so The Rhodes to retain.
Predictions: Goldust & Stardust Win
Anyway, these are my predictions, what are yours? Why not share them in the comments.