So, after a Royal Rumble (which we were one result off! Subscribe to our email list) that was so incredibly "controversial" (read deflating) – we move on to Fast Lane. So far, they've done a bit of saving face, with an intriguing main event and some interesting undercards. Previously this seems like a throwaway pay-per-view, but I am not sure. One match will have direct Wrestlemania consequences, whereas there are others that seem to be too strong to be on the card before the grandest stage of them all. Couple that with a few "showdowns", and this could be a sleeper hit.
The card does seem rather unpredictable, so this may change when the odds come out. Without further ado though, here's our WWE Fast Lane Predictions.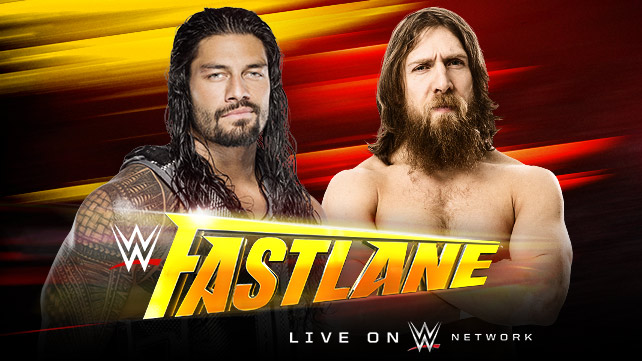 Winner Appears in Wrestlemania Main Event
Roman Reigns vs Daniel Bryan
So Roman Reigns had probably the least impressive Royal Rumble win since Vince McMahon last month, and it annoyed a large portion of the Philly crowd, who were pulling for Daniel Bryan. Not even The Rock could save the PPV ending, and – after a period of soul searching, the chosen one vs the people's champion became the probable main event for Fast Lane.
This match is fascinating, as since the Royal Rumble debacle, Reigns has been booked pretty well, looking strong yet not invincible. So I'm unsure what's going to happen here. The rumours are that it'll be a triple threat again, but I'm not sure. I'm going for a minor Roman Reigns win, with a handshake after.
Prediction: Roman Reigns win.
WWE United States Championship
Rusev (c) vs John Cena
For the first time in years the US Championship appears strong, with Rusev getting a match against Cena, who is gunning for the first title he won 11 years ago. Rusev is still undefeated, being the last elimination in the Royal Rumble in that screwy finish which really didn't work. I'd hope they'd save this for Mania, but they haven't.
Hopefully they don't abandon Rusev's winning streak here. Having Rusev win here, and win strong, will really help him at Mania to whoever finally beats him (which could be Cena). I'm hopeful it'll be a pass out from the Accolade win for Rusev, but will take anything.
Prediction: Rusev wins.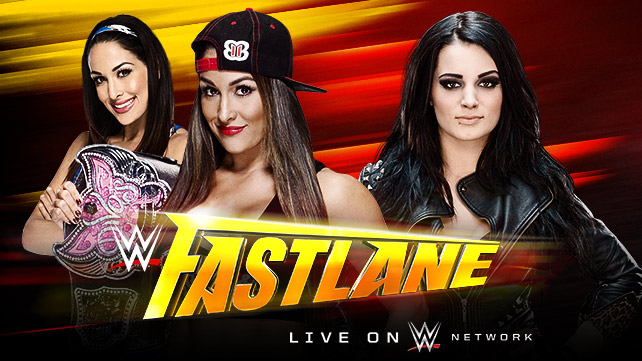 WWE Divas Championship
Nikki Bella (c) vs Paige
The match that killed off our accumulator last time was the tag match involving the Bellas & Paige. This match seems to have come up as a fall out from this.
As far as what will happen here, I'm not sure. I'm still thinking they may do a Brie vs Nikki match at Wrestlemania, and seemingly with the strength of NXT they are returning to women's wrestling being stronger than it was.
If Brie vs Nikki is going to happen, then it strikes me that this will be the PPV which will have a Brie face turn. I'm not sure exactly how they are going to do it, as I feel Nikki will be the champion going into Wrestlemania. Paige doesn't have the momentum, so I'm going for a Nikki Bella win.
Prediction: Nikki Bella wins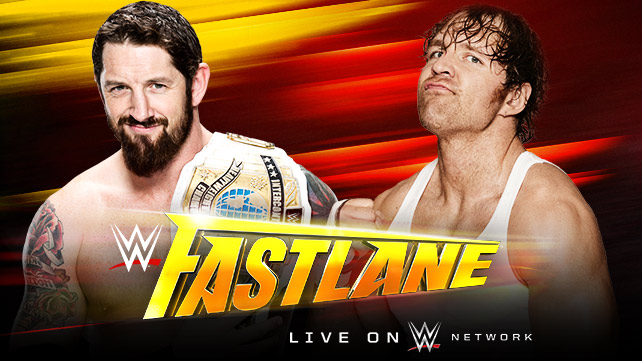 WWE Intercontinental Championship Match
Bad News Barrett (c) vs. Dean Ambrose
This feud seems to pit the two most perennial losers on the card together for a match. Ambrose – who has yet to win a PPV match since splitting from The Shield, faces against Bad News Barrett, who hasn't exactly returned the IC championship to former glory with formulaic booking.
This is a coin toss match as far as I'm concerned, as I'm unsure exactly where they want to go. I'm going to go with Bad News Barrett, as he appears to have slightly more of a push. However this may change come Sunday.
Prediction: Bad News Barrett Wins
WWE Tag Team Championship Match
The Usos (c) vs. Tyson Kidd & Cesaro
Are we all predicting an Usos/Ascension show down at Mania? Yep? Right. That should decide this match result. The Usos to win comfortably.
Prediction: The Usos win
Anyway, these are my predictions. What about yours? Please leave them in the comments below!