Once again, the wrestling machine keeps marching on, and less than a month away from Wrestlemania, we march into Extreme Rules.
What did everybody think of Wrestlemania? I've heard everything from the best Wrestlemania to the second best Wrestlemania ever. I'm not sure, I thought it was pretty good, and I did enjoy it, but the best ever? 17 and 19 have a say, maybe even 30 too. But still a great show.
Onto Extreme Rules then. Since Wrestlemania I saw WWE live (in Manchester), which was superb. Seeing the British Isles NXT contingent was great, and we got the usual faces in a relaxed environment. It was superb, so here are my Extreme Rules predictions for the event, based on what I saw, and where I think the stories are going.
WWE World Heavyweight Championship Steel Cage Match
Seth Rollins (c) vs. Randy Orton
What I feel made Wrestlemania was the main event, the cashing in of Money in the Bank is a probable Wrestlemania moment to show for years to come. Also the Curb Stomp into RKO that Randy Orton did was incredible. So congratulations Seth Rollins: you have 2 Wrestlemania moments straight away.
So onto this for the championship. Which makes total sense to everybody concerned, Orton has beaten Rollins. They work well together and it's going to be something good. I am really looking forward to this. The RKO is banned, Kane is watching the door, and it's a Steel Cage Match.
I cannot see anything but a Seth Rollins win. He is the new champion and I cannot see him losing here to Orton. If there is a "best of three" as per the usual Rollins needs to win this month & next month to end the feud. Expect schenanigans, but expect Rollins to remain as champion.
Prediction: Seth Rollins Win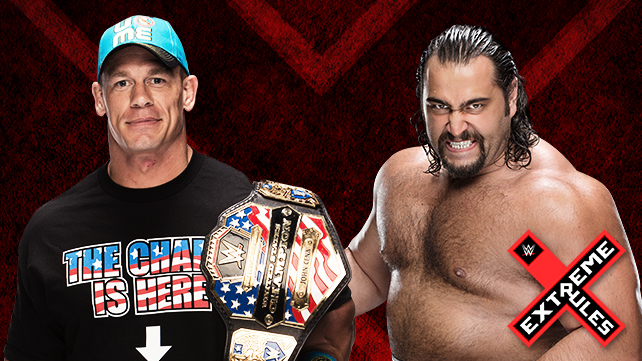 United States Championship Russian Chain Match
John Cena (c) vs. Rusev
Something that has been one of the highlights since Wrestlemania has been Cena's defense of the United States Championship against all comers.
He has faced some talented mid carders such as Stardust and Dean Ambrose, to elevate them. So far since Wrestlemania, Cena has been great. Long may it continue.
I worry about Rusev. They teased a breakup with Lana (which I think will suck), and I cannot see him winning here to gain the US title match. I'm sure he'll recover, but I don't think he'll be breaking to the main event picture anytime soon.
Prediction: John Cena wins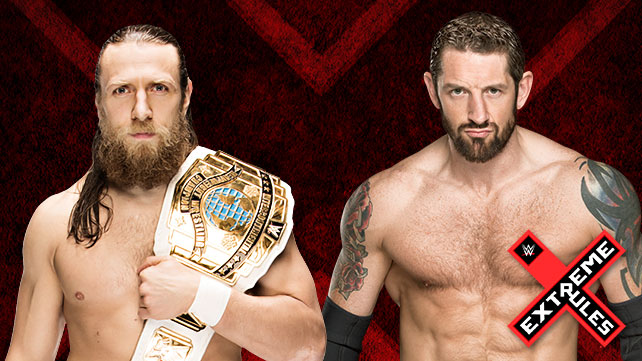 Intercontinental Championship Match
Daniel Bryan (c) vs. Bad News Barrett
I worry about Daniel Bryan too.
The guy barely bumped in Europe, and left the tour hurt. He is clearly not well, and probably – unfortunately – should take a long time off to recover. Again. It sucks greatly, as he is one of the best talents out there, but whilst I want to see Daniel Bryan on any card I watch, I don't want to see him hurt.
As such, I can see Bad News taking the title back again. If this match goes ahead.
Prediction: Bad News Barrett Wins
Kiss Me Arse Match
Sheamus vs. Dolph Ziggler
One nice thing to come out of the night after Wrestlemania was the heel turn of Sheamus.
He came back looking like something out of Lord of the Rings, and became a character. A character! He hates small wrestlers and "vanilla midgets". So he has brought back the "Kiss Me Arse" match not seen since Summerslam (I think) 1999 between The Rock & Billy Gunn. His opponent? Somebody who looks a lot like Billy Gunn: Dolph Ziggler.
With a stipulation such as "Kiss Me Arse", it screams stipulations, as per the Summerslam match. Whilst I don't think we'll see a grotesquely obese woman (as per Summerslam), I think we'll see Sheamus win. This match – especially in the PG area – screams with a stipulation that doesn't occur, so I'm going for Dolph to get his heat straight back.
Prediction: Sheamus Wins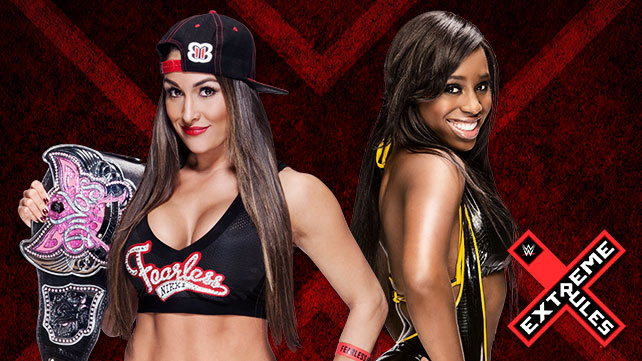 WWE Divas Championship Match
Nikki Bella (c) vs. Naomi
So another heel turn was Naomi, who turned on Paige in the UK, after she won the Battle Royale to become #1 contender. With Paige "out", Naomi takes the #1 contendership match.
This is likely going to be a heel vs. heel match then, with Naomi joining the rankings of "Heels with Face Husbands", like her opponent. I'm not sure who will win, but I'm going to go with Nikki.
Prediction: Nikki Bella Wins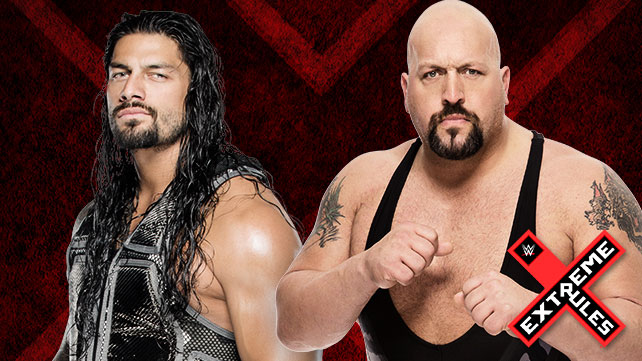 Last Man Standing Match
Roman Reigns vs. The Big Show
One match which isn't appealing to me in the slightest is the last man standing match between Roman Reigns and The Big Show.
Roman has been a lot easier to stomach since Wrestlemania. His push has been cooled as it should, and he's beginning to come into his own. What better match to put him in is with somebody that has attracted "Please Retire" chants: The Big Show.
Yes, The Big Show surprisingly won the Andre The Giant Memorial Battle Royale, but I cannot see him winning this. Which means he probably will. I'm sticking with Roman, but not confident.
Prediction: Roman Reigns Wins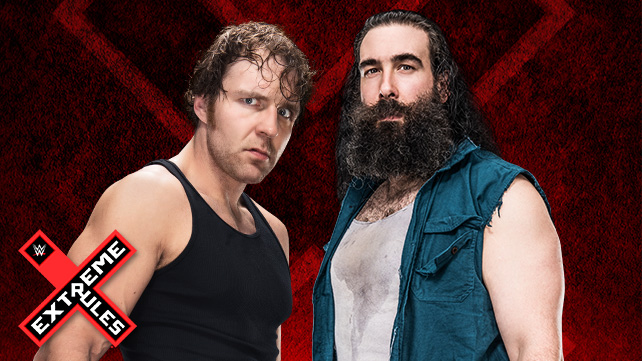 Chicago Street Fight
Dean Ambrose vs. Luke Harper
This is interesting. Two people who are a bit lost in the shuffle have a wee bit of a scuffle on the PPV.
I've not been aware of the build up for this (I've not been watching Raw/Smackdown too much), but I hope it stemmed from the godawful bump Ambrose took from Harper at Wrestlemania, where he looked out of it. Probably not.
Fun fact: Dean Ambrose hasn't won a PPV match since breaking up with the Shield. I can see him breaking his duck here. He still seems hot, so I can see him slotted as possible title contender at some point. I don't see the same with Harper.
Prediction: Dean Ambrose Wins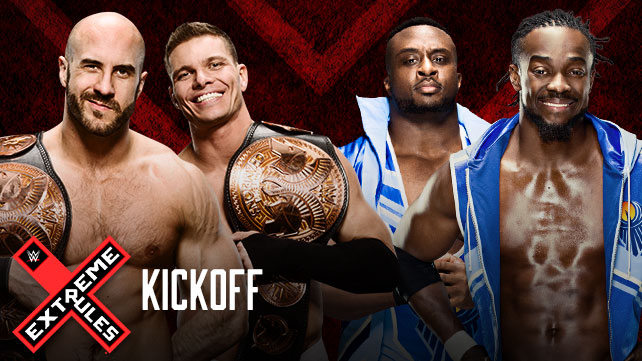 WWE Tag Team Championship Match
Cesaro & Tyson Kidd (c) vs. The New Day
The pre show match features a heel tag team that is becoming a face, and a face tag team that is becoming a heel. The New Day aren't popular, and by golly the WWE are actually running with it! I doubt we'll see a double turn, and they may just leave it the same, nevertheless I can see this being a pretty good match.
We saw a preview of this at Manchester, and Cesaro & Tyson Kidd won then. I cannot see any change here.
Prediction: Cesaro & Tyson Kidd win
Anyway, those are my predictions, what are yours? Please leave them in the comments!