So after quite a break (including a great Beast in The East Pay Per View – which I am not sure if betting was taken on it, largely due to I was on holiday) we're back for WWE Battleground! Generally, Battleground is probably one of the worst PPV's of the year, and although this year it has a pretty good card, I'm still a bit nervous as to how good the card will be.
Anyway, that's just my thoughts, WWE has been on a hell of a roll, and here's my WWE Battleground 2015 Predictions!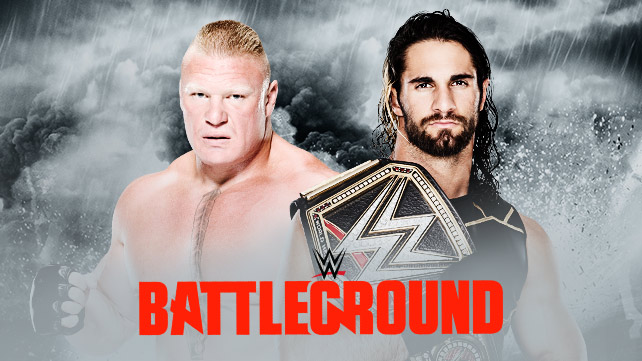 WWE World Heavyweight Championship
Seth Rollins (c) vs. Brock Lesnar
So the big story in the past month was Brock Lesnar finally returning. He's already had a match, a match that he destroyed Kofi Kingston in Beast in the East. It is a strange return, as I probably would've left him for Summerslam, but there we go.
As it's such a strange return in a non-big-4 PPV, I'm tempted to say that Seth Rollins will retain somehow. My guess would be via DQ, so I'm going to go for a slight Lesnar favourite.
Prediction: Brock Lesnar Wins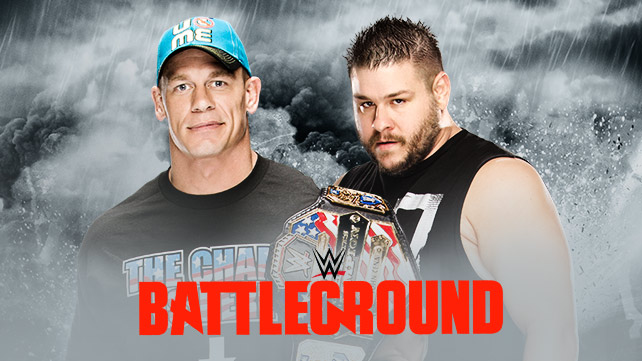 WWE United States Championship
John Cena (c) vs. Kevin Owens
The match of the night at Beast in the East was the NXT Championship Match, that saw Owens lose his NXT Championship to Finn Balor. So we can safely assume that Kevin Owens is now in the main roster.
This match will be interesting, as it's 1-1 in the series between these two athletes. I know who needs to win: Kevin Owens, as a star can be created. It makes more sense to Owens to win as Cena can return to the main event picture against Rollins. So I'm – with great trepidation – saying that Kevin Owens will win.
Prediction: Kevin Owens Wins
WWE Intecontinental Championship
Ryback (c) vs. The Miz vs. The Big Show
Somebody else who needs a win is Ryback, who has been incredibly average since becoming Intercontinental Champion. The previous match saw him lose by DQ with The Miz attacking The Big Show.
Ryback needs to win this, as he has actually been watchable recently. So with 2 heels, it makes sense that the face wins. Ryback to win.
Prediction: Ryback Wins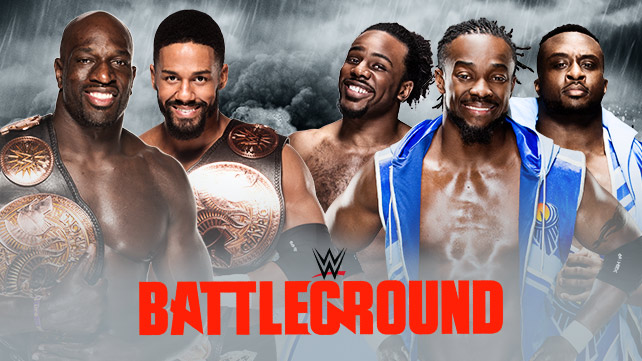 WWE Tag Team Championship
The Prime Time Players (c) vs. The New Day
A surprising result in the previous PPV was The New Day losing their title to The Prime Time Players. Not quite sure exactly why this decision was made to switch the titles, as The New Day have been incredibly entertaining for that time.
With this, and Kofi's destruction to Brock Lesnar, The New Day have lost some of their momentum. I cannot see this being changed, so The Prime Time Players to retain the titles.
Prediction: The Prime Time Players Win
Roman Reigns vs. Bray Wyatt
Somebody else who has lost some of his mystique is Roman Reigns, who is up against somebody else who has floundered for a bit: Bray Wyatt.
Not really sure what has happened with him, as since Wrestlemania he has stuggled, when he seemed on the cusp of success. But whilst once he was on the cusp of the main event, since then he has struggled.
As far as a winner here, I'm not sure. I'm going to say Roman Reigns as the victor, as I have a feeling they're playing the long game with Reigns, due to the nature of his loss at Money In The Bank, however it's a coin toss.
Prediction: Roman Reigns Wins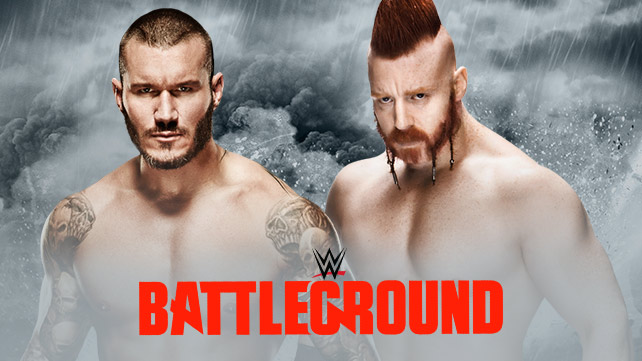 Sheamus vs. Randy Orton
And announced on Monday during the day was Sheamus (who won Money in the Bank) against Randy Orton for the umpteenth time.
This match has no interest for me, as they don't work well together. Sheamus to win, as he's Money in The Bank holder.
Prediction: Sheamus Wins
Anyway, these are my predictions. What are yours? Leave them in the comments for all to see!