So unfortunately again we've lost out by one match! Money in The Bank we were so close, but this time The Uso's are on the shit list. Gah. Makes a change from Alberto Del Rio. Nevermind, we keep going, with another pay per view coming around think and fast – Battleground.
Generally, the pay per views before big events are quite profitable, with things rarely changing before the big shows, and with Summerslam the next month, I've gone for more of the same. So without further ado, here are my WWE Battleground Predictions.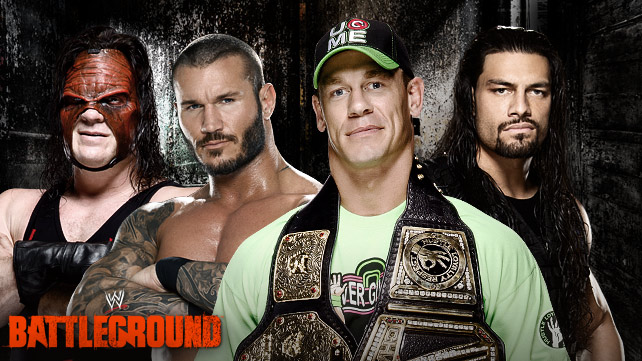 WWE World Heavyweight Championship – Fatal 4 Way Match
John Cena © vs Kane vs Randy Orton vs Roman Reigns
So, to nobody's surprise, Cena won the championship at Money in the Bank to become an umpteen (seriously, I've lost count) champion. It was stability after Daniel Bryan's non-reign, but it's still a bit stale. So is this match, with Randy Orton, Kane & Roman Reigns in the match.
There are rumours that Cena will face Brock Lesnar at Summerslam, with Lesnar possibly taking the title. I'm not 100% sure on that, but don't think this reign for Cena will be a long one. It screams transitional. However, with odds against Cena, and a massive match against Lesnar on the horizon, it's got to be Cena winning this, surely?
Prediction: John Cena Wins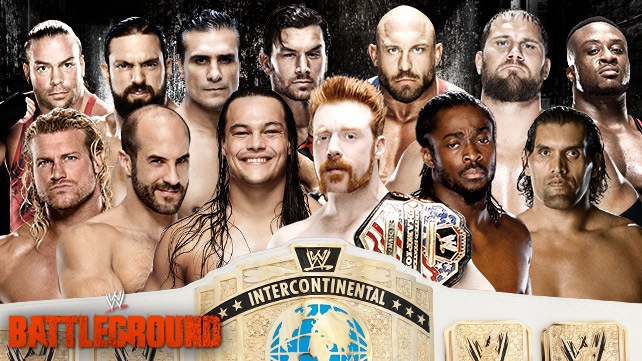 WWE Intercontinental Championship – Battleground Battle Royal
Alberto Del Rio vs Big E vs Bo Dallas vs Cesaro vs Curtis Axel vs Damien Sandow vs Dolph Ziggler vs Fandango vs Kofi Kingston vs Rob Van Dam vs Ryback vs Sheamus vs The Great Khali
So it was unfortunate that Bad News Barrett got injured, as we've now got at Battleground Battle Royal to crown a new champion.
There are a few names that stand out, and others that – well – don't. The Great Khali in particular stands out as a potential non winner.
For me, it'll be either Cesaro, Bo Dallas or Kofi Kingston. Kingston probably can be ruled out as his presence is only for a high spot, so I'm tempted to go Cesaro, last eliminating Sheamus. I think that makes the most sense, but I'm not confident.
Prediction: Cesaro Wins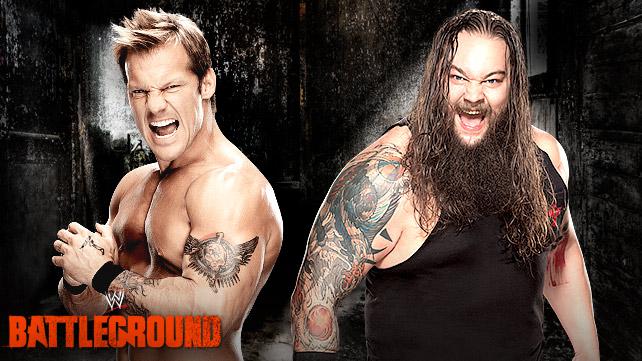 Chris Jericho vs Bray Wyatt
So after Money in the Bank there was an interesting reset, and a big Raw that saw – amongst other things – the return of Chris Jericho, who was immediately silenced by Bray Wyatt.
Wyatt has been floundering since his Cena feud, and has lost a bit of steam. A feud with Jericho – who is great at being a big name who can put people over – is perfect.
I would imagine this would be a feud to last a few months, with Wyatt hopefully getting the win at the end. Nevertheless, I can see Wyatt winning this, just for the shock value.
Prediction: Bray Wyatt Wins
WWE Divas Championship
AJ Lee © vs Paige
Another big comeback was the return of the rumoured to be married and pregnant AJ Lee, as she returned after a couple of month break to take back her championship from the former champion in similar manner to how she lost it.
I cannot see a switch here, it's been too soon after she won the belt. AJ to retain, in what could be an amazing divas match.
Prediction: AJ Lee Wins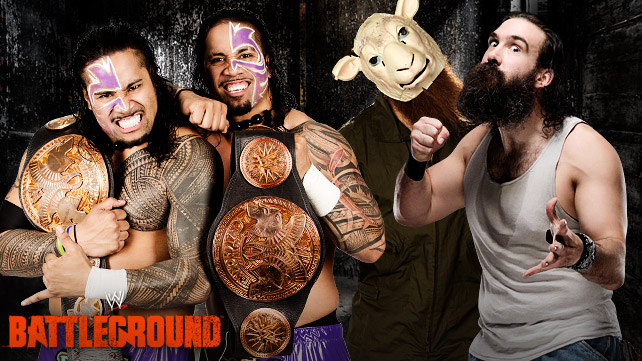 WWE Tag Team Championship – 2 out of 3 Falls
The Usos © vs Luke Harper & Erick Rowan
So I feel that The Usos & Harper and Rowan are beginning to get a bit stale.
This screams rubber match, with Usos largely getting the wins on most of the important matches. I cannot see the titles changing hands here. For two reasons. Firstly it made more sense for Harper & Rowan to win the belts last month, rather than this month. Secondly, with the 2 out of 3 falls rules, they are designed for faces to go over, and get two pinfalls after falling behind. So I'm going to go for The Uso's to win, and possibly moving onto something new for a feud.
Prediction: The Usos Win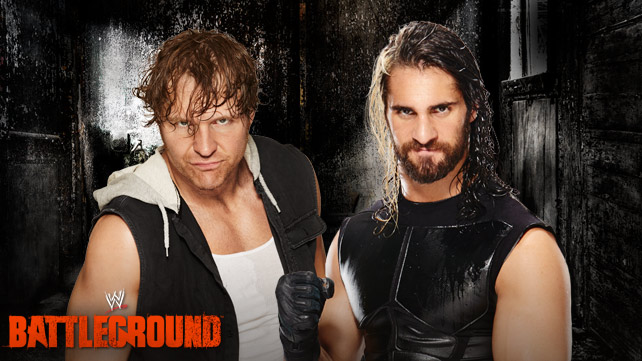 Dean Ambrose vs Seth Rollins
So here's the potential match of the night: a one on one featuring Ambrose against Rollins.
This feud has been superb recently, and can see a bit of a blowoff here, with Rollins getting the win. I think. Rollins is the chosen one for The Authority, and Ambrose is so good he can take the loss and still get pushed. Could see Ambrose getting revenge in the main event though? Maybe. Rollins to win.
Prediction: Seth Rollins Wins
Jack Swagger vs Rusev
Amazing that you can come back from a racist gimmick to become a beloved babyface.
Yes, WWE have played the xenophobic card once again, with Swagger facing up to Rusev, Swagger – who has been pretty good for the past year or so, has finally turned face, and you know what, it's given him renewed vigour, and his pops have been good.
However, I think the WWE needs a few more heels, and once Rusev loses, he'll struggle to get his momentum back. Swagger can, so Rusev will pick up the win here.
Prediction: Rusev Wins
Cameron vs Naomi
And, they've also finally split up the Funkadactyls.
Cameron & Naomi have been feuding on and off, with Naomi actually looking pretty impressive. Cameron on the other hand deserves to be nowhere near a ring.
With two faces feuding over the divas title, they probably need a heel to win. However Cameron is the drizzles. Naomi to win and go onto better things.
Prediction: Cameron Wins
Anyway, these are my predictions, what are yours? Leave your thoughts in the comments below.